Father of five, avid reader, software engineer with pen and paper and still madly in love with my high-school sweetheart.
You read the short summary, jump to now if you want to read what I'm doing right now or continue below if you like autobiographies.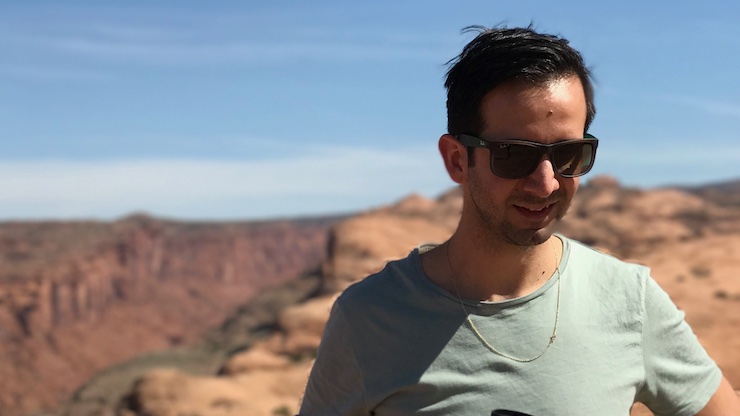 History (1982 - )
Born in Croatia, moved to the Netherlands when I was eight. It's there where I found the two loves of my life in high-school. My wife and programming.
After highschool I did the first year of computer-science but was left unimpressed. Outdated materials presented with little enthusiasm. I dedided to switch it up and change to Criminology.
Finished my master in Forensic Criminology where I did automated sentiment analysis on messages, left on message boards, from terrorist organisations. Combined it with crawled user data and boom... you got yourself a profile of the most agressive users.
It was time to start my professional life. During my study I had a job as a web developer. Together with Wouter and Joeri, we decided to start our own web studio, focussed on quality. Bread & Pepper (2009), a software agency which builds simple to use software products was born. We started small, just paying each other four-hundred euro each month, doing small websites for local commerce.
Each client was small step upwards. As clients got bigger, revenue increased and we could allow ourselves to do our own projects in between the client work. Save money, take a week off, save more money, take a month off. Rinse and repeat.
Those weeks and months were the times we had most fun. That's why after a couple of years we decided to stop our client work entirely and start Gibbon (2013), a website to share the stuff you consumed to get good at a particular topic. It all centred around "playlists" where every user could easily add the stuff they read. People could follow those playlists and keep track of their own progress.
After three years, Gibbon got acquired by Degreed (2016), we had the same vision and they could use more talent to accomplish it. Or, we were great at product, but were terrible at selling it. Degreed filled that skill gap.
Personally?
Hi! My home is my h(e)aven. I love being at home, playing games with my kids or being in my attic, typing away at the computer.
I also love to read, mostly non-fiction about history, biographies or books on computing (see books).
Daily Tools
I find it interesting what tools peopele pick to create something. So let me share my tools.
I jot down my notes in a dotted Moleskine notebook, with a Pilot Custom 823 fountain pen. Once in a while I digitise them in Bear. The things I need to do I write down in Things
I write my code in either Emacs or Visual Studio (Code). Emacs when it's a Lisp language, VS for all the rest.
My keyboard is a Vortex Race 3 with MX clear switches. My OS of choice is either MacOS (desktop) or ArchLinux (laptop).
My headphones are the Sony WH1000XM3.
If you want to connect, you can find me on Twitter.